Blogging Tips and Tricks for Your First Blog.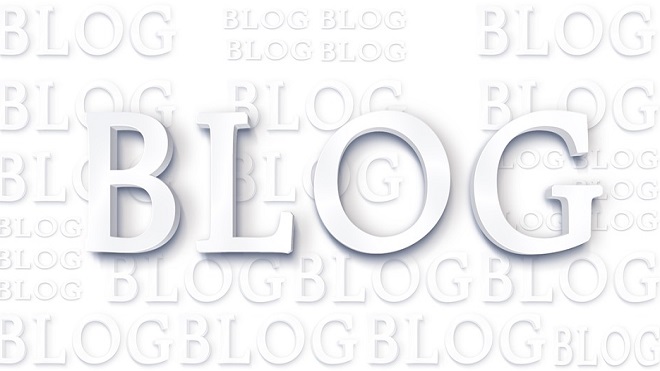 "Don't focus on having a great blog. Focus on producing a blog that's great for your readers." ~ Brian Clark
27 Tips to start your first blog.
Your first blog will be the most challenging. There are many professional bloggers out there who have failed more times than you have tried. Top bloggers are always willing to share their experience to help other bloggers become successful too.
The first time you do it will not be the best. You won't know what you are doing, it will be awkward, you will be clumsy and put things in the wrong places, but after you finish doing it, you will smile and be proud that you finally did it for the first time.

Yes, I am talking about blogging. The structure is important when designing your blog's appearance. We must insert everything into all the right places to satisfy visitors to our blog.


eBook Guidance is reader-supported. When you buy through links on our site, we may earn an affiliate commission. As an Amazon Associate, I earn from qualifying purchases. Affiliate Disclosure
Amateur Blogging Tips to Succeed in Your Niche:
1: Create a niche-based website.
Unless you plan to start a blog or website such as Wikipedia with a plethora of skilled and knowledgeable writers to create content for you, it would be wise to stick with a niche you are that matches your knowledgeable and passion.
Search engines and website viewers add more credibility to a website or blog focused on a single subject instead of one that covers a wide variety of unrelated topics.
Pick a topic you are interested in and knowledgeable about so you can write articles with passion and conviction.
2: Brand name.
Choose a name for your blog that matches your blog's topic, so your readers know what to expect from you. Don't pick a name such as horsepower extreme to write articles about grilling tips.

Picking the right brand name for your blog is important, as is building a trustworthy reputation for your brand name. Work on building up your brand and getting your name out there to people in your niche so they know your brand is a reliable source of information.

You can use your name as the identity behind your brand, or you can create a pen name to represent your brand. If your proper name is not a good fit for your brand than a well thought out pen name that better fits your brand name is a wise idea.

Let your pen name become your persona as you are creating your content. Let go of your actual identity and any stress you have in your life, and become the identity of your pen name as you create your content.

3: Make sure your blog is mobile-friendly.
Most blog viewers will visit you from mobile devices. Your site must look good on a mobile device, or you will alienate many of your viewers. If you are using WordPress, use a responsive theme for your blog.

If you code your blog yourself, you will need a "Viewport" in your Meta tags to make your blog mobile-friendly.
4: Write unique content.
Write unique content for your blog in your writing voice. Do not just copy content written by others, reword it slightly, and claim it as your content. Eventually, you will get caught and lose your reader's trust in your brand name.

Once you lose trust in your brand, you will never get it back, and you will have caused irreparable damage to your brand name.

5: Write for readers.
Write content focused on helping your readers. Keep the search intent of your readers in mind as you are writing your articles and create content people are searching for.

Don't write articles that are just a diary of your personal life. Create content that will be both interesting and educational for your readers.

6: Write like an expert to build trust.
Don't pretend to be an expert on your topic, be an expert, and show your readers you understand the subject you are writing about extensively.

Do not use words such as I think, or I believe these are facts. Those words will not sound very reassuring. Use fact-based authoritative verbiage when you are writing an informative article for your blog.

It is fine to add humor, or personal anecdotes to your article if you have personal experience with the topic you are writing about, but make sure you have done your research before writing the informational section of your article.
7: Title and headlines will make you or break you.
The first thing people will see is your headline. They will decide whether they want to read your article based on your headline. Spend more time writing a click-worthy headline, and the first fifty words following it to grab your reader's attention than you do on the rest of your article.

You must keep your blog visitors interested in reading your article from the very beginning. If you can write an article, your blog visitors read until the end, they will also read other articles you have written.

People reading multiple articles you have written will increase the reputation and domain authority of your blog.

Check out our article How to write an amazing article for your Blog that gets numerous views.

8: Well researched facts will educate your viewers, and personal stories will sell your blog post.
Having an amusing personal story near the beginning of your article will give it a human side, and show your readers you have a likable personality, one which they would like to know better.

Showing your personality through your creativity will help draw your readers in and keep them interested in your content. After you have shown your readers your amusing and intriguing personality, you will need to convince them your facts are accurate, and your article is just what they are looking for.

Be funny and intelligent. Your viewers will notice.
9: Write new content daily.
Creating fresh content is what will get your blog noticed. If you only have ten articles on your blog, and you only add another article to your blog once a month it will be a long time before you build a loyal following.

Your viewers will want to see new helpful content on your blog regularly, or they will have no reason to visit your blog often. The longer it takes for your viewers to revisit your blog, the less likely it will be that they will ever return.

If they return to your blog because they like your writing voice only to find nothing new to read, they will stop coming, and you will lose a potential regular visitor.

10: Grammar and proper English.
Even native English speakers and accomplished authors make errors with their writing and grammar. Writing an article or blog post differs from writing an eBook.

After you publish your eBook and find an error, it is more difficult to change than editing a simple blog post.

With a blog post, it is easy to edit and correct your mistake. Readers of an eBook will less forgiving of mistakes than readers of an article written for your blog.

Grammarly has a free version of their grammar checker right on their website, they also have a paid premium version that you can download to find more of your mistakes.

Pro Writing Aid is another great tool that will check your grammar and writing style. Pro writing aid will allow you a free trial of their service. At the time of this writing, the free trial period is two weeks, and you can download it as an add-on for MS-Word on windows computers.

You can run several checks on your writing such as Grammar and Style, Structure, Readability, Consistency, and other factors.

Either of these two programs would help you find errors in your article and make your writing more professional looking for your reader.
11: Make your blog simple to navigate with an easy-to-use menu.
Have a navigational menu on your blog with different options to help your readers find all of your pages.

Important pages include a home page, about page, privacy policy, and affiliate disclosure. After that, add any other pages you deem necessary.

Make sure all of your pages have a link to them from the menu or a link from another page on your blog. If you publish an article to your server, but there is no way for readers to access your content, then your page will become an orphaned page.

Not only will your viewers not be able to find your orphaned article, but search engines also cannot rank it.

Make sure every page on your blog has multiple links to it.

12: Be mindful of SEO–Search Engine Optimization.
Like it or not, Google is an important business partner in your success as a blogger. Google can be an enormous source of organic traffic to your blog, but it is not the only source of traffic to your blog.

Many new bloggers spend too much time worrying about Google's algorism.

Amateur bloggers spend an inordinate amount of time focused on making their content rank higher on Google. It would be better to spend that time creating more content for their blog.

Content is what your blog visitors are looking for. Write content for your readers instead of for Google, and you will be more successful.

You can check what pages Google has indexed after finding your website by going to Google, and typing in, Site:yourwebsite.com.

At the top of this search, you will find, Try Google Search Console. Click on that and follow Google's instructions for a more detailed analysis of the statistics of your blog.
13: You must be dedicated to blogging.
Treat your blog like a business, not a hobby that interests you because life bores you. Many people earn a comfortable living through their blog, and so can you.

If you put your heart and soul into your blog and do what successful bloggers do, you will become a successful blogger that everyone else looks to for inspiration and guidance.

14: Never stop learning.
Everything we do in life has a learning curve and blogging is no exception. There are many blogs and YouTube videos with significant information about blogging.

Learn how to blog from successful bloggers who have many blogging hours of experience to share with you.




15: Make friends with other bloggers in your niche.
Other bloggers are not your competition. A rising tide lifts all ships. Everyone can accomplish blogging success. If you promote other bloggers they will take notice, and will promote you.

Every blogger will have their unique writing voice, and website visitors will want to read multiple viewpoints on the same subject to help them learn about the topic they are searching for.

Find bloggers in your niche to follow and befriend. Bloggers in the blogging tips niche include.

Ryan Biddulph

Neil Patel

Brian Dean
16: Get backlinks.
Having backlinks to your blog from other sites adds more credibility to your blog and gives potential readers more opportunity to discover your blog.

The best way to get backlinks is to leave comments on blogs that allow backlinks to your blog when you comment on their blog. When you comment on other blogs don't just say, "Great article, keep up the excellent work."

If you don't know what spam is, no not the potted meat spam, I am referring to internet spam, now you know.

If you leave a comment like the one above, if it even gets approved, nobody will click the link to your blog because you already look like an idiot.

Leave an intelligent comment that proves you read their entire article, and you have something helpful to add to their article. Mention the name of the person who wrote the article in your first sentence. Then say what you need to say in your comment. Close with your name.

Use your proper name or pen name, not your blog name, or it will look like spam to those who see your comment.

If you are going to leave a comment on a blog, be respectful, and stamp your identity on it to prove your reputation.

Most bloggers will respond to blog comments, so if you have a question for the person who wrote the article, you will most likely get a response if you ask a question respectfully.

Blogs that I have left comments on that include a backlink to my blog include.

Positivity Blog

Copy Blogger

She Means Blogging

You can check backlinks to your blog here... Ahrefs backlink Checker


17: Link out to other blogs.
Give to receive. When you discover other blogs worth mentioning, add a link to their blog.

If you are writing an informative article, you can increase your ranking and reputation by linking to other websites as the source for your information.

If you link to other websites with high domain authority, it will make your content look more authoritative in the eyes of Google, and the eyes of your readers.
18: Have a game plan.
What is your why? Why are you building your blog?

Are you creating content to educate your readers, or is your purpose to create a community of people who share your interest to learn from each other and make new friends?

If you know your purpose and exit strategy, then you will be much further ahead than someone who doesn't have a clue what direction they want to go with their blog.

You can plan your destiny, or somebody else will.

Check out my article Why Are You Writing Your eBook.

19: Try guest posting.
After you have proven yourself as a writer and content creator you can offer to guest posts on other bloggers sites.

If you are an established blogger, other bloggers will want you to share your knowledge with their followers.

It will add credibility to their blog to have a pro-blogger like you writing an article for their readers to benefit from. In return, you will get a link to your blog so their followers and random visitors can discover your content.


20: Be patient, it takes time to build a successful blog.
Do not stress about, or even check your stats regularly. If you do not see the results you expect you will react with a negative mindset and give up before you even give yourself a chance to start.

Stay positive, use the law of attraction to focus on your goals.

Believe you area writer. Believe you are a writer, a respectable content creator, and never give up.

Marketing and advertising your blog are important.
According to Growth Badger, there are over 600 million blogs worldwide out of 1.7 billion websites.

In the United States, 31 million active bloggers are posting at least once a month.

And according to data from Ahrefs, people search Google for "How to start a blog" 121,000 times per month worldwide. That's nearly 4,000 people who consider starting a blog every day.

Attempt to let potential readers know that you exist if you want to be a successful blogger.

21: Answer questions on websites.
Quora is a popular website to ask questions about topics that interest you. If you are knowledgeable about a topic, you can answer questions other people are asking.

If you know what you are talking about and give helpful answers, you will build a reputation for being a reliable source for information.

22: Forums
There are many forums on the internet where people go to ask questions, give opinions, or go to meet other people who share their interests. Most of them allow a link to your website in your signature line at the bottom of your comment.

23: Facebook.
According to Statista, there were 1.62 billion Facebook users in 2019 and growing. That is many potential viewers to your blog.

You can create a Facebook business page with the same name as your brand name to help attract viewers to your blog. After you create your Facebook business page, you can follow, and join other Facebook pages in your niche with your business page.

When you reply to comments by followers on their page, your reply will be in your business name. If they like your comment they can click your name and see your business page, and join your page if they like what they see.

Never say, "I have a Facebook page, it might interest you, come see it."

That would be spam, and people are not stupid, they know if they see your business name they can click on it, and see your Facebook page. Instead, leave helpful positive replies on other people's comments, and those who see your comment will want to find out more about you.

In the past, it was easy-to-use Facebook to drive traffic to your blog, but Facebook has reduced the number of followers who will see your content in their newsfeed. Viewers will only see it if they regularly visit your business page.

You can get more people to see your content by paying Facebook to boost it and show it to more people. This is one way Facebook makes money, and why not all of your followers will see your content.
24: Pinterest.
Pinterest is a very popular website that has become a visual search engine. You can create Pins that relate to your articles on your blog and add a backlink to them. People go to Pinterest to search for things they are interested in.

If they find your pin and are interested in it, they will click your link to learn more.

Pinterest pins perform best when they are high-quality tall rectangles with a 2:3 aspect ratio. Pinterest recommends a minimum size of 600 x 900 for your pin images.

Many bloggers credit Pinterest for driving a sizeable amount of traffic to their blog.

Start a Pinterest account and create a few pins for every article you write to help drive traffic to your blog.

Monetization:
Some bloggers blog for fun, while others blog for a living. If you are part of the latter there are many streams of income that you can create for your blog. Successful bloggers earn more from their blog than they could from a full-time job.

25: Affiliate income.
You will earn affiliate income by selling other company's products on your website and receiving a commission from the sale.

The most popular affiliate program is Amazon Associates.

Amazon is the most trusted name in e-commerce, and a popular affiliate program for bloggers, but Amazon has recently reduced the percent it pays to affiliates so it may not be as lucrative as it was in the past.

There are many affiliate programs out there. Find one that matches your niche.


26: Google AdSense.
Google AdSense is a popular source for ad revenue. Place ads on your website, and when your blog visitors see or click on them, you will earn income.

Google AdSense is not the best-paying ad revenue source, but the more lucrative sources of ad revenue require larger numbers of monthly visitors than AdSense does.

Google AdSense is a great place to start with earning ad revenue on your blog.

27: Kindle KDP.
Having a digital product to sell that you created is a great way to earn an income from your blog. Writing an eBook is what many bloggers do to create their first digital product.

Amazon's Kindle KDP is the most popular platform to create and sell your eBook.

Use your blog, Facebook page, and Pinterest account to promote your eBook to your followers who are interested in your topic.

Good luck, my fellow bloggers.
R.G. Ramsey

Have a look at our Flash Fiction Stories to inspire you to write your story. - Flash Fiction Stories




Related Articles:

Article Writing For Seo-optimization

10 Fail-Proof Strategies to Achieve your Writing Goals

How Do I Start Writing?

How to write an amazing article for your Blog that gets numerous views




Previous Article - How do I start writing?

Next Article - Plotter vs. Pantser



Come join us on Facebook Click here...






EBook Guidance is a participant in the Amazon Services LLC Associates Program, an affiliate advertising program designed to provide a means for sites to earn advertising fees by advertising and linking to Amazon.com.

All links on this site are subject to being sponsored content for which we will receive financial compensation.