☰ MENU
About E-Book Guidance:
eBook Guidance is reader-supported. When you buy through links on our site, we may earn an affiliate commission. As an Amazon Associate, I earn from qualifying purchases. Affiliate Disclosure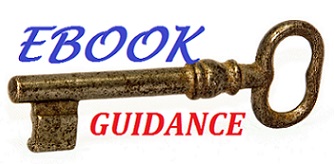 I want to assist you in, "Guiding the Story from Within."
My name is R.G. Ramsey. I was born in Milwaukee, Wisconsin. I am the webmaster and content creator of eBook Guidance. I never did care too much for the bitter cold during the frigid winters in the artic wasteland of Wisconsin, and let's not forget, lake effect snow to boot.

Shortly after high school I moved to South Florida. After 27 years of living in the sunshine state, I relocated to Bangkok, Thailand. As of 2021 I am still happily living in the, "Land of Smiles."

I have always had a passion for writing, and creating, so I have created this website, eBook Guidance to share my passion with others.
Thank you for spending your time on my site to learn about writing, and publishing your own Ebook, or even building your confidence in writing an article for your blog, or website.

Ebook Guidance is here to inspire you to live your dreams, and to awaken the creative genius within you just waiting to create and write the story that has been burning inside of you.

I want to build a community around EBook Guidance of published authors who can offer helpful advice to those just starting off on their journey as writers. Here at Ebook Guidance you can learn from others, or you can teach to help others to grow and learn from your own experience.

Ebook Guidance is the place to learn, grow, and most of all have fun as we write our little hearts out, and share the stories that have been developing inside of our head for as long as we can remember.

The most difficult first step to writing a novel, or even a blog post is to come up with a story idea, or topic in the case of a blog post.

The blog post is most often done as an informational article, or guide based on what the readers of your blog are interested in, or asking questions about. This is best done by researching your topic before writing it, and adding links to reference your sources.

Incidentally adding backlinks to reputable sources of your information can help increase your search engine ranking, and can only benefit your blog. Writing a non-fiction novel also requires knowledge and research about your topic.

Writing a fiction based novel does not require the research that the non-fiction based book does, the inspiration for a fiction novel comes from within. When writing a fiction based story it is best to immerse yourself into the imaginary environment you have created, and interact with your characters.

Let the story unfold as it may. The only thing you have to do then is write about what is happening.

Stephan King said, "Amateurs sit, and wait for inspiration, the rest of us just get up and go to work. Are you an amateur, or are you one of us who gets up every morning, and writes without excuses?

Write your EBook guided from within.
EBook Guidance is a participant in the Amazon Services LLC Associates Program, an affiliate advertising program designed to provide a means for sites to earn advertising fees by advertising and linking to Amazon.com.

All links on this site are subject to being sponsored content for which we will receive financial compensation.