Start a blog:
eBook Guidance is reader-supported. When you buy through links on our site, we may earn an affiliate commission. As an Amazon Associate, I earn from qualifying purchases. Affiliate Disclosure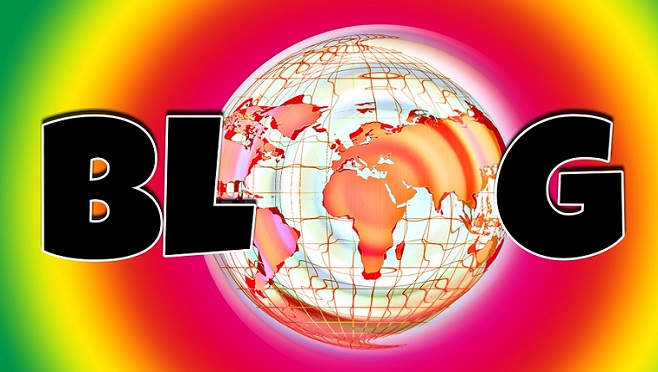 What is the best way for an aspiring author to begin getting their work out there in front of people?
There is an old joke that goes...
How do you get to Carnegie Hall? Practice.
If you are truly driven to become a writer and publish an eBook, than you must practice your writing skills to become more proficient at it. The best way to do this is to start a blog or static website, and post articles that you have written. Starting a blog of your own is a great way to start sharing your writing with others.
If you are on a budget there are many free blogging platforms out there for you to choose from to begin your blogging journey. Popular ones out there include Weebly, Wix, and Googles very own Blogger. (They can be used to create static websites as well.) Whether or not Google offers preferential treatment to content on Blogger over others in the search engine rankings is unknown to me.
These drag and drop website creators are fairly simple to use, and easy to figure out. If you can figure out how to set up a Facebook page, than starting a blog on one of these platforms will only be slightly more challenging for you. Once you learn more about them as you use them, you will discover the limitations to them.
If you have money to spend on hosting than I suggest that you go that route. You can have multiple domain names using the same hosting service at no extra cost other than the cost of the extra domain names of course. This will allow you to have multiple websites in different niches.
When you use a hosting service you will have the option of installing Wordpress to help build your website or blog. You can also create your new website / blog the way you want it by coding it yourself if you have the skills for it.
This site does not use WordPress. I code this site myself, because I can. If you spent as much time learning how to code, as you did learning to ride a bike, you would be equally good at both.

Check price on Amazon.
If you are viewing this on a desktop you can right click on your mouse, then click view source to see the code that I used to create this site. It is not too difficult to figure out what everything does in the source code. If you want a simple website, than coding it yourself is the way to go in my opinion. Be careful when staring at endless lines of computer code for hours at a time while you are coding your own site. Coding will make you go blind.
The first step that you need to do is purchase a domain name. It is quite cheap to purchase your future domain name for one year. Different hosting companies offer special rates at times, and there are good deals to be found. I usually pay under $14.99 to own the name for one year. I found a special rate one time to get a domain name for one year, the cost was only 99 cents, less than a dollar.
I use Godaddy for both my web hosting, and also to buy my domain names as well. The other big name in the game is Host Gator. Do your research on different services, and choose the one that best suits your needs.
If you go to the Godaddy website you will find a search bar at the top to search for domain names. This site is ebookguidance.com. If you type ebookguidance into the search you will see that it is already taken. Sorry, I beat you to that one.
Think about a name that you want to attribute to your brand, or blog / website and buy it, if it is available of course. It is inexpensive, and many of the good names are already taken. Jump on it while you can, and claim a domain name of your own.
If you choose to go with a free blogging platform to start with, one thing that you will have to do first is choose a name for it. The name you choose for it will be part of the domain name for your website.
I strongly advise you not to pick the exact same name for your free blog platform as you chose for your domain name. Make it similar, but different or it will create a SEO (Search Engine Optimization) nightmare when you decide to upgrade your blog / website to a paid hosting site.
Creating a Weebly site called Dan's books, and then trying to use the same name when you change to paid hosting will look like duplicate content in Google's eyes. Your new site will look like a copy of one that already exists, and you will be penalized, or even deindexed for it. Not a good way to move forward with your blogging journey.
There is one good thing about starting with a free website / blog. You will be able to use it to drive traffic to your new website. Simply add links on your established website to direct traffic to your new permanent website. For instance you can edit an existing article that you wrote on your free site and add, Related Articles: Dan's free help to it, with Dan's free help being a clickable link to the new site.
You need to have thick skin as well if you want to be a blogger. When you have a blog as opposed to a static website there is a comments section for people to leave comments, or ask questions. I am sure that we all know, nothing brings out the trolls / haters more than a comments section.
Simple psychology tells us that people will more readily complain about what is wrong, then praise that which is good. If you add in the troll / hater factor than you end up with a comments section that is full of negativity. That being the case it would be wise for you to modify the settings of your comments section to require your approval before anyone else can see it. This gives you full control over the troll comments.
Start by clearing your mind, and focusing on the topic that you want to write about. Open the word processer on your computer, and start typing out your thoughts. The most popular one is Microsoft Word, and it is the one that I use as well.
When you write your article / story add some depth, and substance to it to keep your readers interested, and to help increase your search engine rankings. Websites that are written for the reader to be informative and helpful for them will rank higher in the search engines, than one written for Google that is stuffed with keywords in hopes that it will boost your ranking.
When you have finished writing your story, or article go back and make changes or modifications to it until you are satisfied that it is the best you can do.
Related Articles:
Blogging Tips and Tricks for Your First Blog
Article Writing For Seo-optimization
10 Fail-Proof Strategies to Achieve your Writing Goals
How Do I Start Writing?
How to write an amazing article for your Blog that gets numerous views
Next Article - Hypnagogic Writing
Related Blogs / Websites:
Ryan Biddulph is the webmaster of an informative site on blogging called, "Blogging From Paradise - Retire to a Life of Island Hopping through Smart blogging."

It is full of great tips to help you on your blogging journey.
Blogging From Paradise
EBook Guidance is a participant in the Amazon Services LLC Associates Program, an affiliate advertising program designed to provide a means for sites to earn advertising fees by advertising and linking to Amazon.com.

All links on this site are subject to being sponsored content for which we will receive financial compensation.